Beauty Tips
The Best Beauty Interviews – Tips and Tricks Straight From The Source
The best beauty interviews, from Elizabeth Taylor to Kate Moss…
You can read as many third person "best tips" lists as you want, but getting the real deal from the mouths of these beauties is much more insightful, interesting, and just plain old more useful…
The Best Beauty Interviews:

1. Michael Kors Interviews Elizabeth Taylor
Elizabeth Taylor was all about glamour. This friend-to-friend interview focuses a bit more on fashion than beauty, but is well worth the read for an insight into the mind of this intriguing woman.
Favorite quote:
"ET: Well, I think you can wear jewelry with jeans or anything.
MK: You can wear jewelry with nothing
ET: Even better. Jewelry and nothing else, Well, fur, of course. And perfume."
Full interview here on Harpers Bazaar
2. Claudia Schiffer – A Quick Beauty Interview With One of The Originals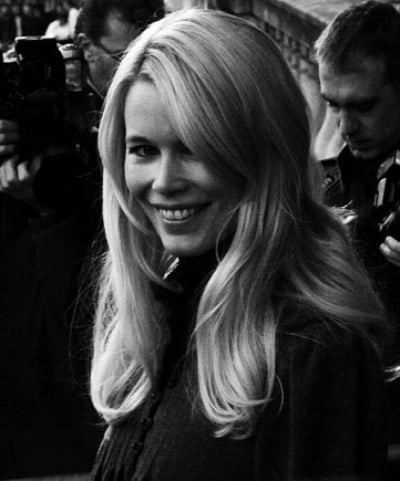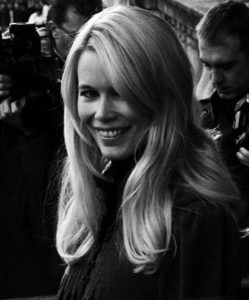 Image by derivative work:BSI (talk) Claudia.jpg: loungefrog (Claudia.jpg); distributed under a CC BY 3.0 license via Wikipedia Commons.
The most interesting part of this interview with Claudia Schiffer is when she talks about using a men's facial scrub because it's grittier and makes her skin feel more refreshed.
Because yes – while "gentle non-grainy" scrubs might seem nicer, they don't really do much. How can they?
Don't be afraid of using gritty scrubs. Use them gently, but definitely use them. And the old faithful St Ive's Scrubs are less expensive than the Clinique men's line Claudia mentions using.
I use one in the shower every morning – the grittiness is a great way to wake up and feel refreshed.
But if you really don't want any sort of manual exfoliation at all – go for a chemical exfoliator like glycolic acid instead. Chemical exfoliators are better as providing a more even, deeper exfoliation that can really clear up and smooth your skin.
You might like: How to Plump Lips with Peppermint Oil
3. A Refreshingly Real Victoria Secret Model Interview – Candice Swanepoel (Video)
Down to earth and genuine, this quick interview has some golden tips in it.
You can watch it below, and here are the best takeaways:
Look after your body skin – scrubs and moisturizing daily. It sounds simple but it's amazing how many people neglect this. Get into the habit of applying a body lotion after every shower (use one with a pump to make it easier), and you might be surprised at the difference it will make to how your skin looks and feels.
Feel good in your body by taking care of it with exercise. The Victoria Secret models work out a lot (duh), and this undoubtably plays a large role in how comfortable they feel in their "skin" – wearing bathing suits and lingerie, projecting that sexy confidence. Weight lifting in particular will make you feel strong and empowered – and this will make a difference to how you feel and look.
4. Kim Kardashian Interviews Her Sister Kylie Jenner
This sister interview is actually more interesting from Kim's side, even though she is the one who is supposed to be asking the questions.
The best part is Kim's admittance to overanalyzing – something we are all prone to do, often over the tiniest things we perceive as imperfections:
Kim Kardashian: "Remember when I lasered my baby hairs? I had awkward baby hairs on my forehead, and every photographer used to Photoshop them out. Sometimes I get really envious of your baby hairs because I think they're more youthful. I overanalyze it all the time."
Whether you want to laser you baby hairs is up to you (they can be seriously cute)… the golden take away here is that Photoshopped perfection is just that.
5. Kate Moss – the somewhat elusive beauty superstar
Kate Moss is one of the few famous people that doesn't say much and rarely gives interviews. So when she does speak, listen up.
Here are some real tricks of the trade from Ms Moss:
"If I'm feeling a bit puffy or tired I fill a bowl of water with ice cubes and a bit of cucumber. You just stick your head in and out for a few minutes and you feel fresh as a daisy."
Yes really, ice is an incredible beauty trick Dipping your face in an ice bath might be too off putting. But you can give yourself an "ice cube massage" by simply gliding one over your face for a few minutes (usually until it starts to really melt).
Focus on puffy areas like the cheeks, under-eyes, and under the chin. It really can help to tighten things up and give you a healthy flush. (Run the ice cube under water for a few seconds before starting to help prevent any ice burns).
And:
"A great trick they do on photoshoots is doing these little braids underneath your hair to pull your skin up, like a little lift."
By the way – another way to get this DIY face lift effect without the need for creating these "tiny braids" (which has got to be time consuming and finicky), is to try Hollywood facelift tapes – they work.
See the full Kate Moss interview on British Vogue.