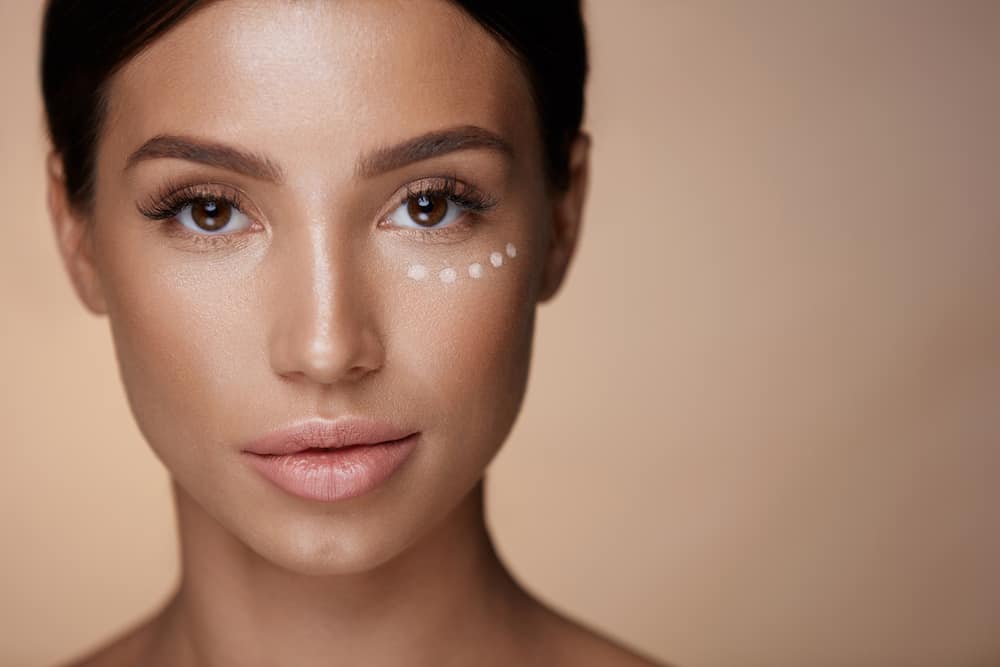 Vitamin K work for under eye circles is an effective lightening treatment for this area.
Dark circles under your eyes usually appear when the skin is thinner, so the blood vessels underneath become visible, which gives that dark blue/gray appearance.
Using vitamin K topically can help heal and strengthen the skin. Details below.
Why vitamin K works for dark circles
Vitamin k is known as a healing vitamin, and topical application has been shown to improve bruising after laser treatment.
This is good news for your under eye area — not only for dark circles but for other aging concerns such as fine line and wrinkles.
So whether you have hereditary dark circles, or yours are becoming more noticeable with age, read on!
How to use vitamin K for under eye circles
You can choose a specific, targeted eye vitamin K eye cream. These usually contain other brightening ingredients as well, such as vitamin C and retinol, so can provide good results.
The other option is a more "generic" vitamin K cream — one formulated and marketed for bruise treatment (usually post laser treatment) or other skin care.
You could try a more generic cream first, as they are generally cheaper and may be enough. But the targeted eye creams usually give better brightening results.
Recommended options are below:
Vitamin K Eye Creams and Products
1. Naturopathica Eye Serum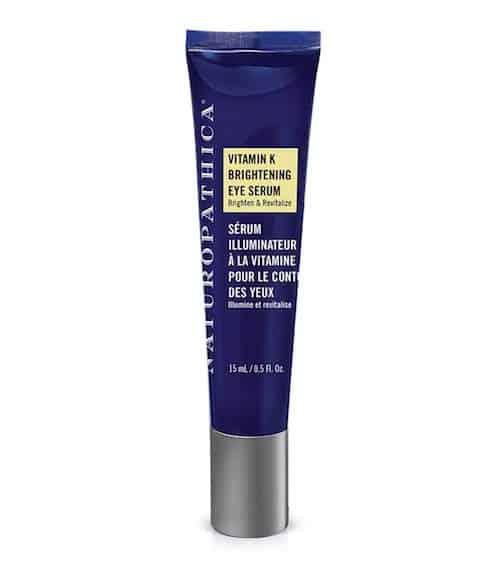 Naturopathica Vitamin K Brightening Eye Serum contains vitamin K along with light reflecting pigments — for instant results with long term benefits. This high quality formula can be used twice a day.
And because it's a serum, you can apply a separate eye cream over top at night time for added hydration. See it here
2. Koxiderm OP Cream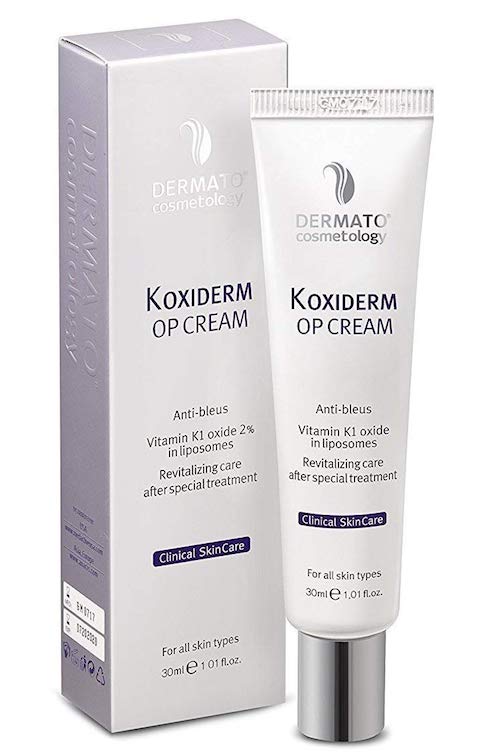 Koxiderm OP Cream is formulated and marketed for bruising as well as under eye circles. This is a great additional treatment if you already have a favorite eye cream — simply apply a small amount of this underneath once or twice a day.
3. Revivia Labs Vitamin K Cream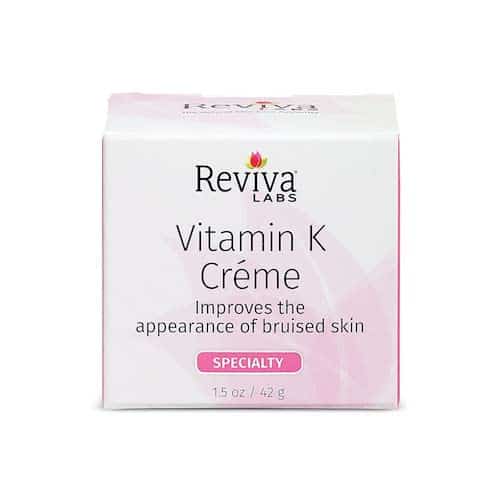 Reviva Labs Vitamin K Cream is a well-rounded, all-over cream you can use under your eyes (don't go past the orbital bone with any products around eyes).
The biggest advantage to this product is price, it is cheaper and larger than most specialized formulations, so it can be a good one to try in the beginning.
Another bonus is you can use this all over. So if you have spider veins on your legs or easily bruise elsewhere, this can give you great bang for your buck. See it here