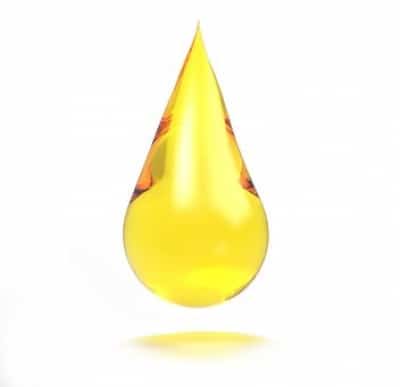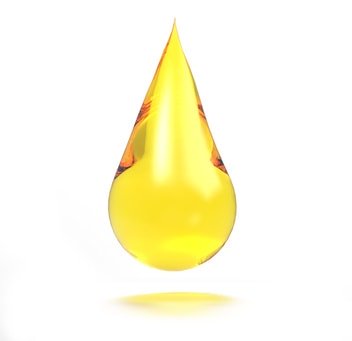 Jojoba oil for acne is a great natural treatment. It's also versatile—use it as a moisturizer, cleanser, makeup remover…
Why is Jojoba Oil Good for Acne?
This is a natural oil and one of its main benefits is the ability to balance out your skins oil production.
The reason jojoba oil in particular is good for acne is due to its lightness. Other ones like castor oil and coconut oil can be too heavy and just leave your skin feeling gross.
If you have oily skin and breakouts, jojoba oil can help rebalance sebum production. This prevents that shiny oil slick that you may deal with on a daily basis, helps control blackheads, and reduces pimples
This can be extra important if you have that difficult skin condition of oily/acne prone and dehydrated. How is that even possible?!
Using jojoba oil can rehydrate your skin without clogging your pores and making it worse.
How To Use Jojoba Oil For Acne
How you use any product (natural or not) makes all the difference in how well it works for your skin.
This is often why you see one person swear by something, and the next person dismisses it as the worst thing they've ever tried!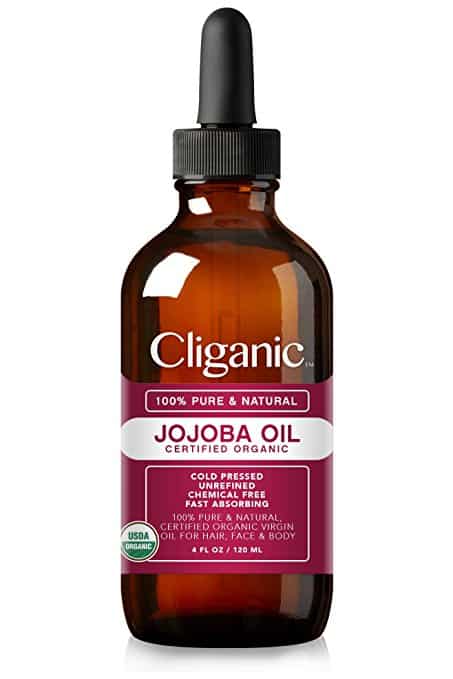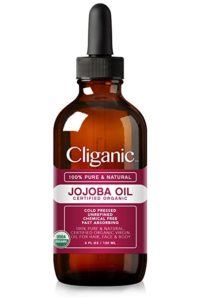 First: Important Tips for Using Jojoba Oil on Skin:
With any sort of skin care product less is more. Especially for oily or acne prone skins. You just need a small amount of this oil (one or two drops), apply with your fingertips and pat it onto your face.
Avoid "massaging" it in, unless you're actually going for a facial massage – which isn't recommended for breakout prone skin…
Massaging and moving things around can cause more irritation and inflammation, cause more clogged pores, and not allow the oil or product to actually absorb quietly into skin and do its job!
Second: Uses for Jojoba Oil Acne:
1. As a Simple Moisturizer
This is the easiest and most obvious way.
Make sure your skin is thoroughly cleansed.
This can be drying to skin in the beginning, so following treatment with jojoba oil can be a great way to help keep skin hydrated.
As above, less is more. Use a small amount and pat onto skin. Let it absorb for a few minutes.
You will know you used the right amount when after a few minutes your skin no longer feels oily, just hydrated.
You can use it as a moisturizer morning and night. It works under makeup (just let it absorb!)
2. Mix it with Tea Tree Oil
Tea tree oil is so great for acne! One of the easiest ways to use it is by adding a drop to your moisturizer or another oil.
Mix one drop of tea tree oil with two drops of jojoba—giving it an anti bacterial, refreshing boost (and may help prevent the "purge" that some people can experience when beginning to use jojoba oil for acne).
3. How to use it as a cleanser (the oil cleansing method)
The oil cleansing method is a contradictory way to cleanse your skin. Essentially it is using oil to cleanse the oil from your skin.
The basic theory is that like attracts like. So by using oil as a cleanser it "picks up" the sebum from your skin and pores, making it easier to remove.
Because jojoba oil is light it is a good choice for this method, as it is easier to remove from skin.
*Note – This seems to contradict the advice above about not massaging it in. But if you do this gently and remove it thoroughly afterwards it can work well.
Here's how to do this cleansing method:
Start with dry skin and hands.
Apply one or two drops of jojoba oil to your face and gently massage around skin, pay extra attention to clogged area like around the nose.
After about 30 seconds, remove with a warm clean wash cloth
Where To Buy Jojoba Oil and What To Look For:
Use organic, cold pressed jojoba oil. Look for the actual USDA organic seal or stamp, as this is a sign of fairly strict standards being met.
A product that meets this criteria is Cliganic 100% Pure Jojoba Oil (you can get it here on Amazon.com)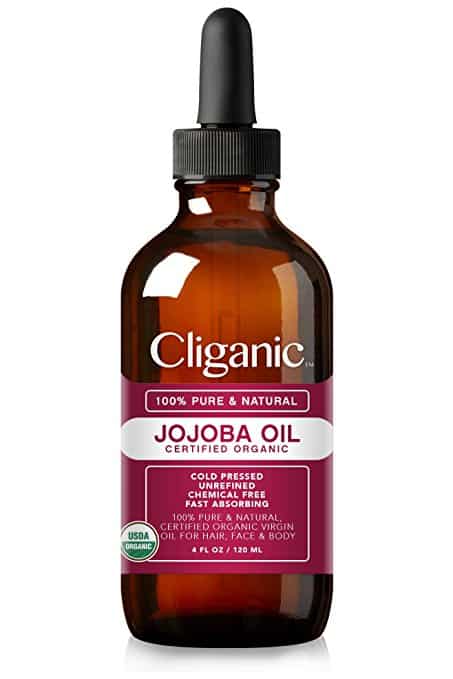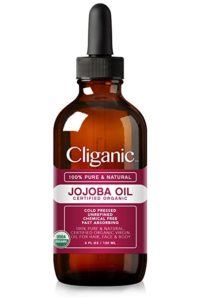 Other Beauty and Skin Uses!
Makeup Remover: apply a small amount to your eyes and massage gently to remove eye makeup. You will look like a raccoon once the oil breaks up the makeup but it then becomes easy to remove with warm cotton pads. This is especially good if you get dry skin around your eye area from store bought makeup removers
Hair: apply a tiny amount to the ends of your hair to seal split ends. Once a week apply a generous amount to the ends of your hair before shampooing.
Dab it onto skin over makeup for a dewy, glowing look 🙂
Nail care – massage into cuticles daily. This will make your nails shiny, the skin around them soft, and help keep your cuticles healthy (and therefore better looking!)
Add a drop or two to your body lotion: this will increase the hydration of your usual cream and keep your body skin soft. It also keeps costs down as mixing it with body lotion helps jojoba oil go further