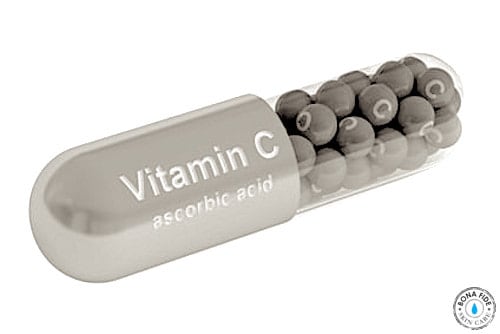 Vitamin C for wrinkles is an anti aging skin care ingredient that really can make a difference.
It delivers both instant results and long lasting change within the skin… Vitamin C is notoriously unstable so needs to be used properly – find out how on this page.
First we'll look at the benefits, then how to use it to maximize your anti aging results.
Remember, all Vitamin C creams and serums are NOT created equal:
It supports and stimulates collagen production in the skin, improving the appearance and of wrinkles and helping to prevent new ones from forming
Vitamin C has powerful anti oxidant properties, which is why it can help blast out a cold when taken orally. Applied to skin, it fights free radicals to help tighten, brighten and renew your complexion
Skin Benefits of Vitamin C:
Improves skin firmness
Lessens and prevents fine lines and wrinkles
Brightens and evens out skin tone – great for pigmentation, and scars can be reduced with a few months of consistent use
Results are surprisingly instant and continue to improve over time
Free radical protection
Caution – all Vitamin C Skin Care is not created equal!
Vitamin C is an unstable molecule. It oxidizes fast and is then rendered useless.
Products on shelves containing this ingredient may have a good dose – but often it's not in the right form (L-Ascorbic Acid is the form ideal for skin care) – it wasn't extracted correctly in the manufacturing process, or it has oxidized already from exposure to light or air.
For benefits to actually be delivered to skin it must:
Have a concentration between 5 – 20% (like other acids your skin will have to get used to it. Results are best with 20% but always start lower!)
Be stored properly (in an airtight, opaque container as it breaks down easily in light and air)
Be present with other ingredients that allow it to be delivered to cells
---
How to use Vitamin C for wrinkles
This is one ingredient where you can ignore store and brand name products, and create your own with similar results.
Here is a very simple homemade recipe for a powerful anti aging Vitamin C serum:
What You Need:
pure, ultra fine L-Ascorbic Acid powder
distilled water (Rose or Sweet Orange Water also work well)
glycerin – this acts as a carrier and stabilizes the molecule
opaque container/dropper – important to prevent oxidation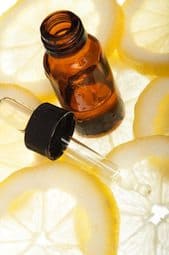 See also: Does Onion Juice Work for Wrinkles?
Measurements:
Allow your skin to build up its tolerance, just like any other acid.
Once you are using 10 – 20% concentration this is when you will notice great, long lasting results.
If at any time you notice irritation or redness, reduce usage to every 2nd night.
First 2 – 3 weeks:
1/2 tps L-Ascorbic Powder
4 tps distilled water
1/2 tps glycerin
Ideal % After Tolerance Is Built:
1 tps L-Ascorbic Powder
4 tps distilled water
1 tps glycerin
How To:
1) Mix the powder and water together until dissolved (this can take a few minutes, keep stirring!) Easiest way to do this is in a small pouring jug
2) Add glycerin and stir
3) Pour into opaque bottle
4) Store in a dark place and make sure the lid is airtight. This should last around 3 days (it's important to make it in small doses like this to ensure potency)
Apply after you cleanse every night and follow with your normal moisturizer. Easiest way is with your fingertips or cotton pads.
---
Vitamin C is a powerful anti aging ingredient that can reduce wrinkles, tighten your skin, and make it healthier overall.
Due to its weakness as a molecule, most brand name products are nothing more than expensive, fancy looking creams or serums.
Much better to make your own, and much cheaper!