If you want your skin care products to live up to the promises of perpetual youth and glowing skin (slight exaggeration perhaps), pay attention to these anti aging peptides.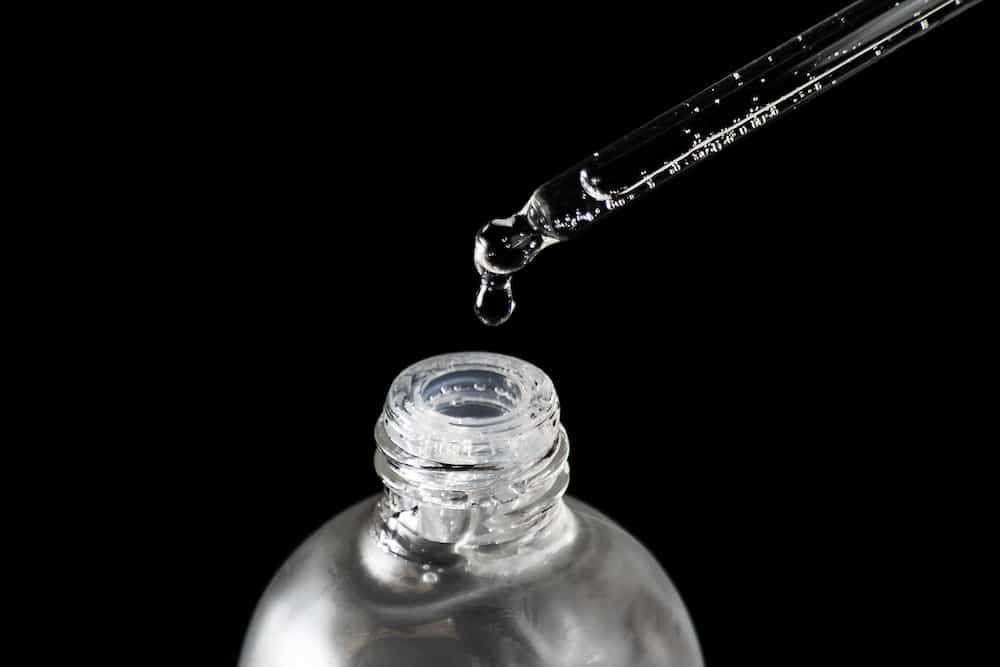 Peptides are molecules that "direct" certain functions of the skin. And this article has information about the right anti-aging "directors" that get your skin to behave as it should.
That is—stimulate collagen, proper hydration, protection from free radical damage, and that coveted glow.
Anti Aging Peptides: how they help your skin
Peptides are similar but smaller than a protein (collagen, elastin, and keratin are proteins in skin).
They are made up of a chain of amino acids and they get other molecules to do things. In other words, they cause things to happen—like an increase in collagen production. (see)
What Skin Care Peptides Actually Do (all the "things"):
Here are some of the general good things anti aging peptides can do for your skin, we'll look at specific products next.:
Stimulate collagen production or decrease its breakdown
Can have a "Botox" type muscle freezing action. Or more accurately—they make it harder for a muscle to contract, which results in less movement and therefore less wrinkles over time. However, the topical application of these peptides has not yet been shown to be as effective as Botox
Carry important molecules needed for healing and other skin processes. These are also called "carrier peptides" and act to both stabilize and carry other molecules into skin cells. (See copper peptide below)
Skin-Worthy Anti Aging Peptides and Products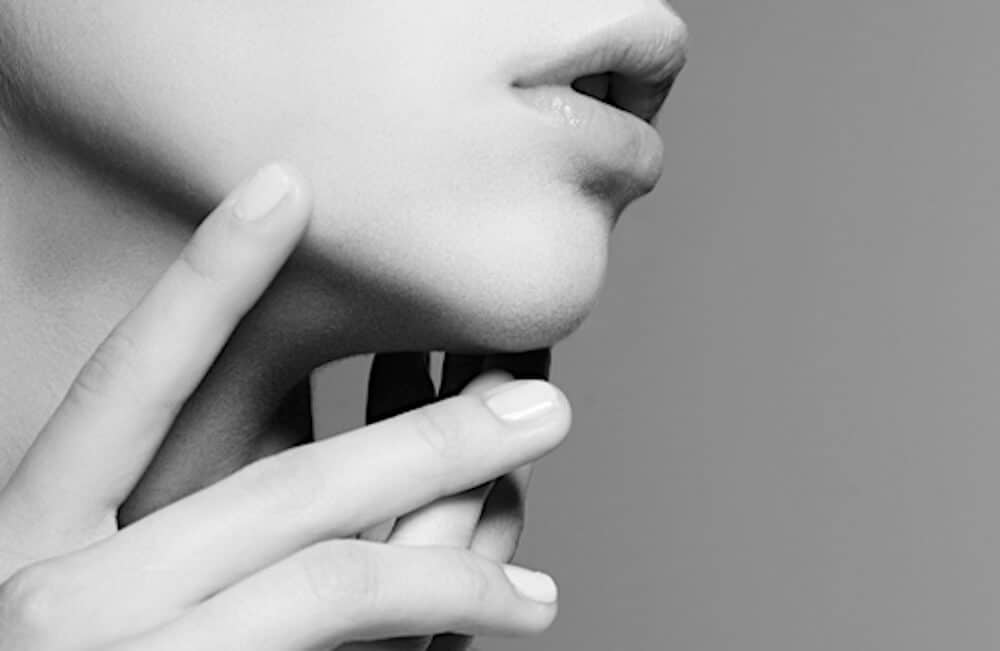 Here are some of the best anti aging peptides—even if their names are impossible to pronounce. And remember, not all skin care products are the same. You need a formula that ensures these peptides can actually do something for your skin, so we've recommended some products below.
Note: the following are the scientific names for each peptide. Skin care companies usually market these under brand names. For example, Acetyl Hexapeptide-8, which improves moisture and collagen production, is marketed as Argireline.
♦Palmitoyl-Pentapeptide 3: or Matrixyl 3000
This well-known peptide stimulates collagen production in skin.
♦Acetyl Hexapeptide-37
Strengthens cell barrier functions and improves water content. Excellent for hydration.
♦Azeloyl Tetrapeptide-23
This peptide reduces glycation in skin, which contributes to aging by disturbing and stiffening collagen fibers.
♦Palmitoyl Oligopeptide, Palmitoyl Tetrapeptide-3Palmitoyl and Tripeptide-5
These three stimulate collagen production.
♦Oligopeptide-68
Lightens and brightens skin for a more even appearance and youthful "glow".
♦Copper Peptides
Copper peptides work as anti-oxidants, stimulate collagen, help heal scar tissue and promote wound healing.
See also: How to Choose and Use a Vitamin C Serum
Recommended Products
When looking for an anti aging product that contains peptides, pay attention to the formula. Peptides can only do good things if they are in the right dose and in a formula that can actually penetrate skin.
The Ordinary Buffet + Copper Peptides 1%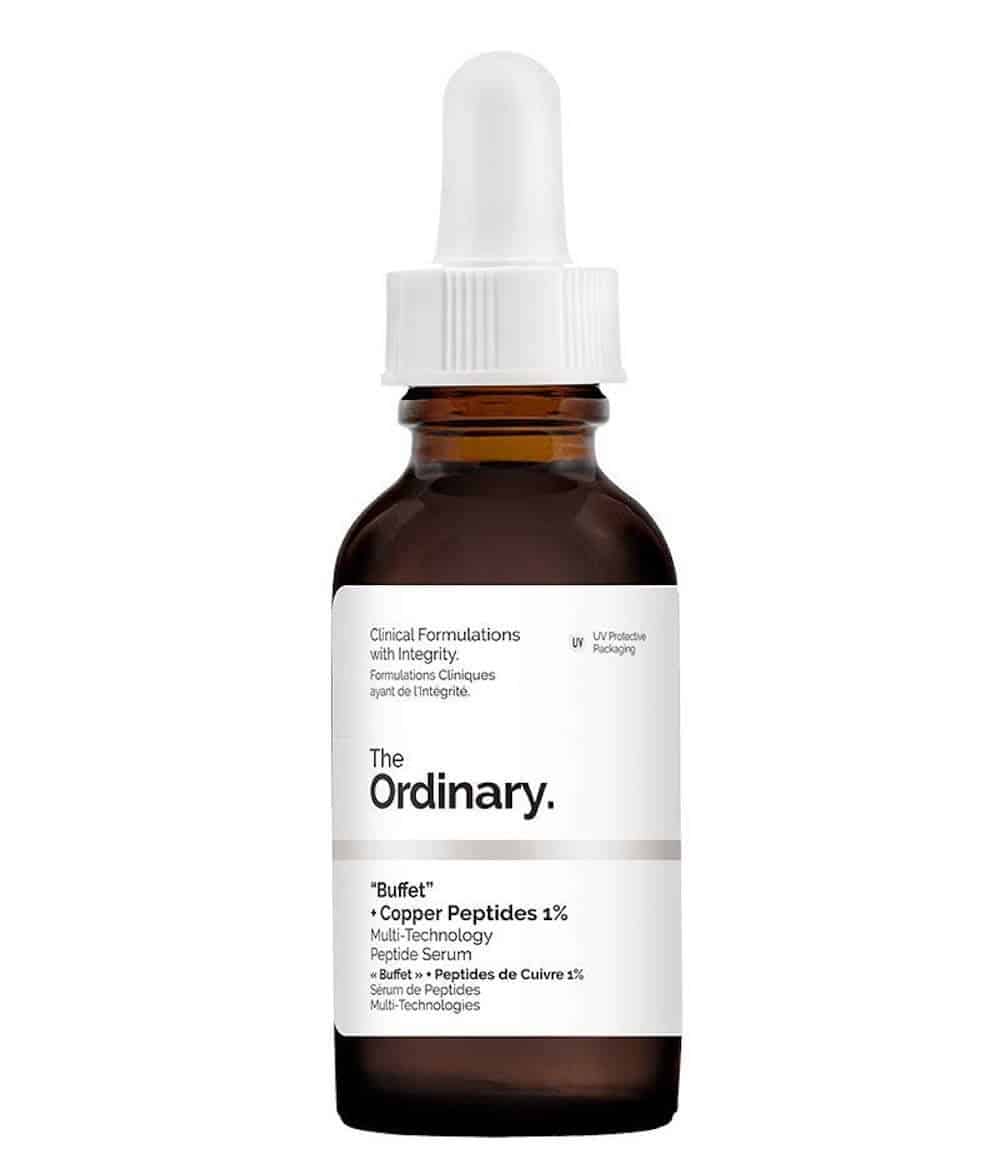 This serum contains Copper, Matrixyl, and Argirelox peptide formulations for an anti aging powerhouse. It also contains hyaluronic acid to help improve skin moisture. See it here.
Allies of Skin Peptides & Antioxidants Firming Daily Treatment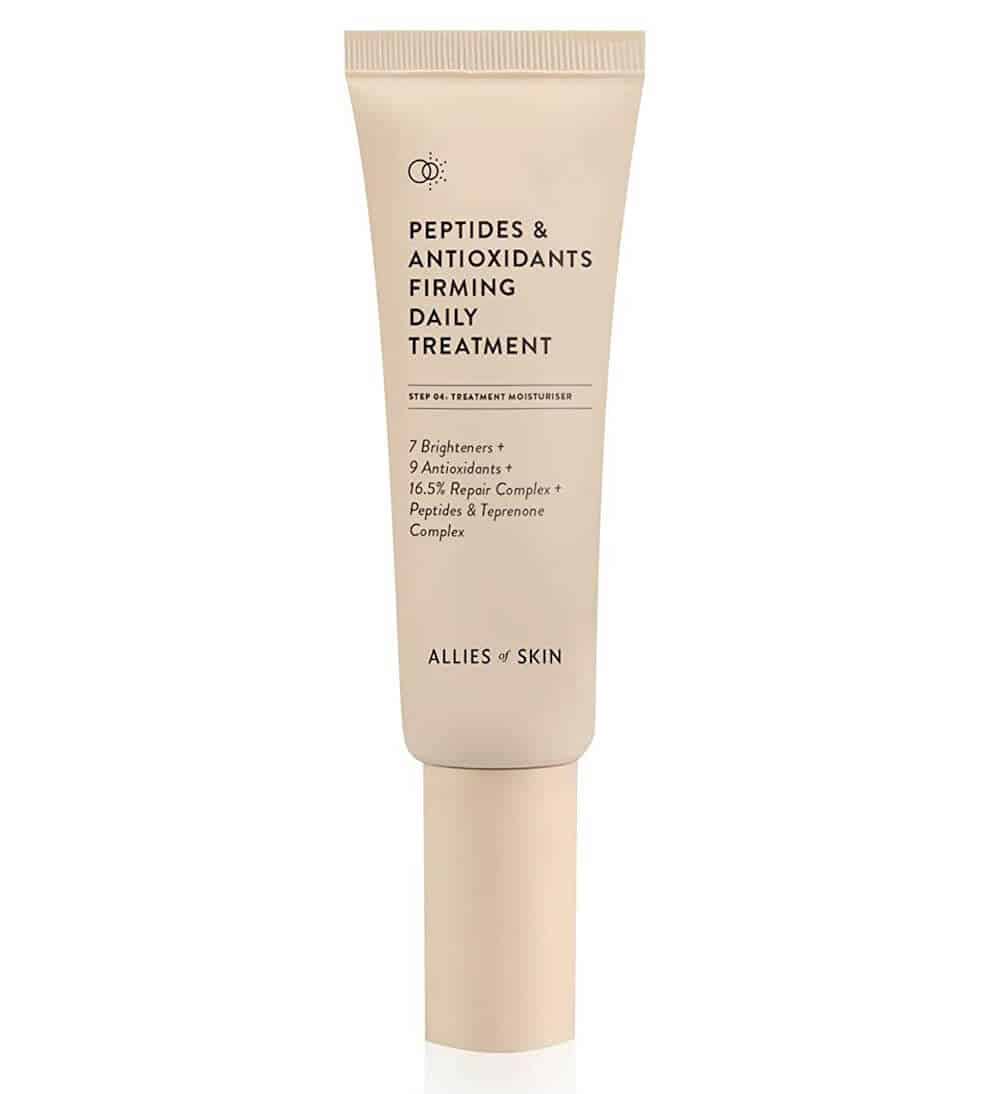 This treatment contains several peptides that help even skin tone, reduce pigmentation and improve collagen production. In other words, brighten, lighten, and tighten skin! See it here.
Olay Wrinkle Correction Vitamin B3 + Peptides Serum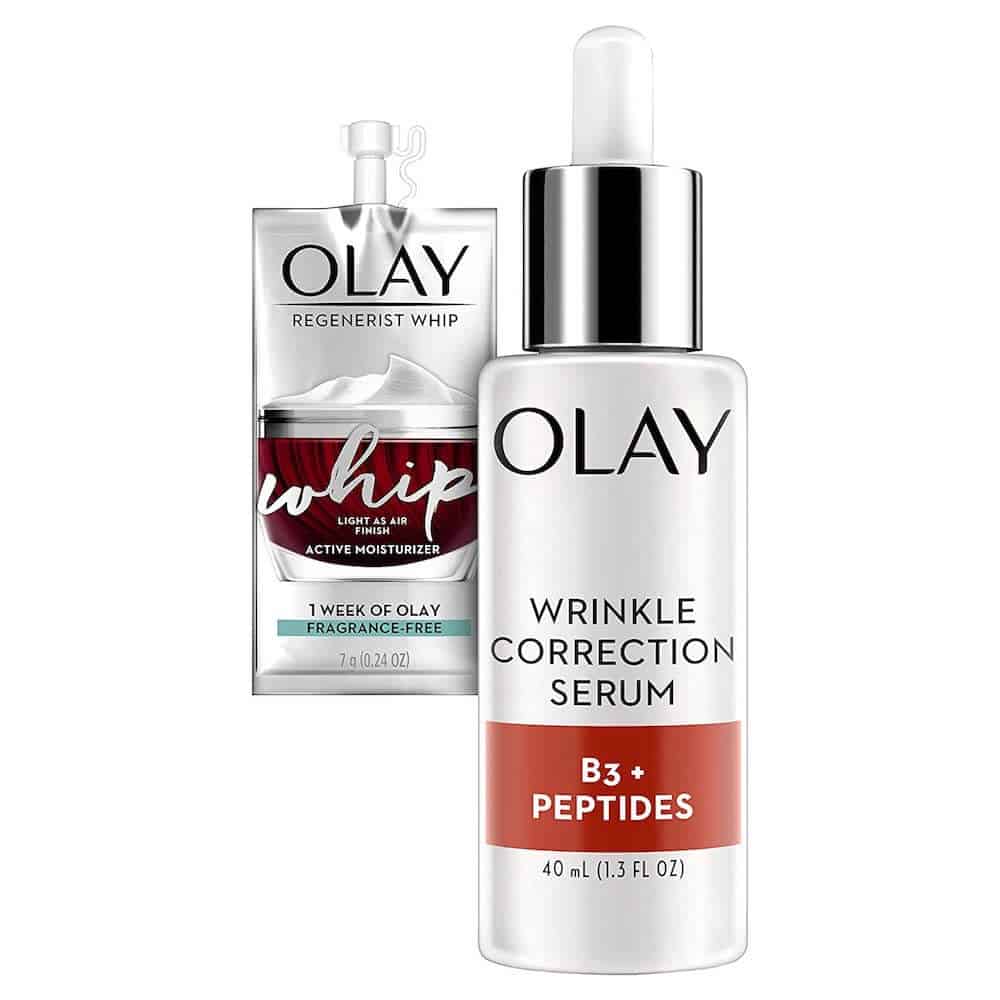 This is a very well priced product, well formulated product. It contains two anti aging peptides that help renew and strengthen skin. The Vitamin B3 (niacinamide) helps further by providing natural exfoliation and hydration. See it here.