You already know this:
The latest ingredient or fancy celebrity endorsement is not an indication of the best anti aging cream…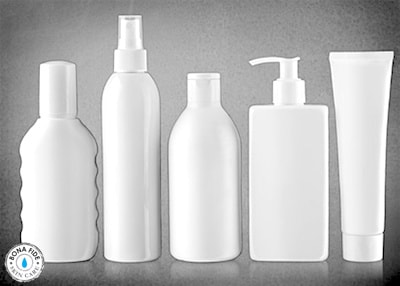 The truth is, most of what really works in skin care has been around for a long time – ingredients and formulas that have been proven through science and real-life skin "tests"…
This page is a best of all time list (not best of "insert year" list).
And:
Because one cream does not fit all – it has "best" sections. From the best over-the-counter anti-aging cream to the best luxury brand…
You can use the contents below if you want to skip:

The Best Anti Aging Cream for Every Skin "Type" and Concern
♦Over the counter (OTC) | Drugstore
OLAY REGENERIST MICRO SCULPTING CREAM
Olay Regenerist Micro Sculpting Cream
One of the best priced of the top anti aging creams. Especially because it contains a lot of the good stuff – hyaluronic acid, peptides, and Niacinamide (niacin / Vitamin B3).
Light smooth texture – quite luxurious feeling and absorbs easily
It has a nice "finish" once it is on skin. You know how some creams can feel sticky, or dry, or like they're not even there? Olay Regenerist leaves you feeling plumped and refreshed.
Really nice under makeup because of the above (good as a day and night cream)
A good hydrating and soothing moisturizer to use over another more active product like: retinol, a Vitamin C serum
OLAY TOTAL EFFECTS 7 IN ONE MOISTURIZER

Olay Total Effects Anti-Aging Face Moisturizer
 For Dry Skin
CLINIQUE MOISTURE SURGE
Best for dry skin. Clinique Moisture Surge
This is an amazingly light gel creme that absorbs instantly and seriously hydrates.
Its like a drink for your skin – if your face feels tight, dry, uncomfortable or otherwise moisture deprived, try this!
Its wonderful under make up too.
---
YOU MIGHT LIKE:  Why You Might Like To Try Dermaplaning – and How To Do It
---
♦For Brightening, Lightening and Pigmentation
AVEENO POSITIVELY RADIANT DAILY MOISTURIZER (with sunscreen)
Aveeno Positively Radiant Daily Moisturizer Spf 15
Excellent for brightening and evening out skin tone. This is a dermatologist favorite, plus its a great price for something that works well.
♦The Powerhouse – tackles wrinkles and "mature" skin
SK-II R.N.A POWER FACE CREAM

ESTEE LAUDER RESILIENCE LIFT
Estee Lauder makes good skin care. You really can't beat the "old school" brands a lot of the time
A very emollient cream that smells GREAT (if you don't mind fragrance in your skin care…)
Good for dry skin and does provide a softer, firmer feel with use. The rich-ness of it does give a (temporary) glow as it seriously hydrates
It really is a top choice as a neck treatment – smooth it up in upwards strokes to help this area
Cons: can be too rich if you have oily skin and ti can cause breakouts, possibly even cystic acne. The good news is this will usually go away within a week of stopping use – but it is annoying.
♦"Pre" Anti Aging? For your 20's and 30's
NEUTROGENA ANTI-WRINKLE NIGHT CREAM
Neutrogena Anti-Wrinkle Night Cream
A good choice for 20′ and 30's – the ingredients aren't as heavy hitting as some of the others.
This night version has retinol in it. This is a very small amount (as it appears fairly far down the ingredients list) however you will still see some benefit with continued use.
It's also a hard product to track down – there is a day version with sunscreen, but night products are recommended since they can just do what they should. Be active…
You can get it from Amazon here.
♦ The Best Anti Aging Cream with Retinol
BONA FIDE SKIN CARE COMPLETE RETINOL CREAM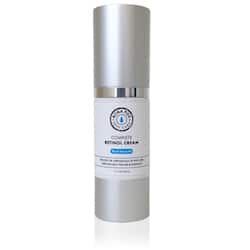 Bona Fide Skin Care Complete Retinol Cream
♦The Classic
AVON ANEW ULTIMATE MULTI-PERFORMANCE NIGHT CREAM
Avon Anew Ultimate Multi-Performance Night Cream
Don't make the mistake of overlooking Avon products. They been around for years and its Anew line is popular for a reason.
♦The Luxurious One
ELEMIS PRO-COLLAGEN MARINE CREAM

Elemis Pro-collagen Marine Cream
The main ingredient in this is Jojoba Oil – which contributes to its serious softening and plumping effects.
For this reason it really can make fine lines appear smaller. It's a very light but rich cream that has a heavy hydration hit.
This is a really beautiful, luxurious product – the Elemis brand is used in a lot of high end spas for that reason (especially onboard cruise ships).
♦Best Under $20
GARNIER SKIN ACTIVE ULTRALIFT MIRACLE SLEEPING CREAM
Garnier SkinActive UltraLift Miracle Sleeping Cream
An inexpensive but worth-it night cream! The real "miracle" is the price point, but hey.
This sleep treat sinks right in and will help keep your skin hydrated overnight – a benefit not to be overlooked! A lot of dehydration happens at night – think heating/cooling, lack of water, body repairs, pillowcases, etc…
Dehydration = fine lines and dull skin!
A "sleep cream" really is an easy way to wake up looking fresher and more plump. And at this price point if all it does is hydrate well then so be it!