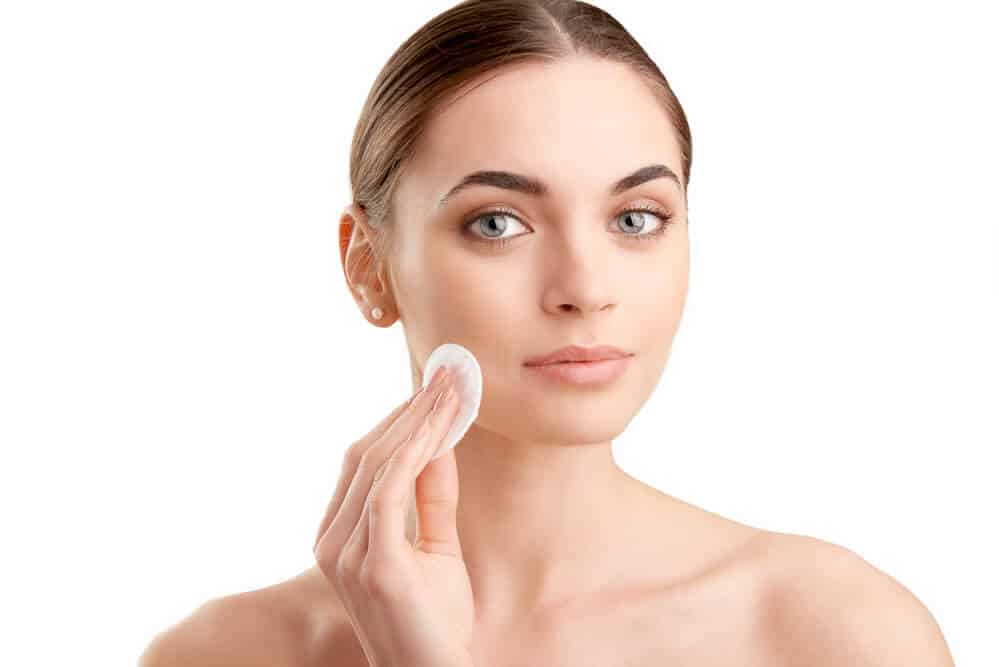 Glycolic acid pads are an underrated skin care product and you need to try them:
They are so easy—add these pads into your normal routine without having to change any other product
The set number of glycolic acid pads in a jar makes it easy to build up your skin's tolerance: simply go up a % step for your next jar! (Most start at 15% and go up by 5% increases)
Skin can improve quickly: reduced fine lines, clear pores, less blackheads…
This article looks at how to use glycolic acid pads to make your life easier, and recommended products.
How to Use Glycolic Acid Pads
Like a toner, after cleansing for best results. Glycolic acid has great pore refining benefits… and is one of the best solutions for oily, blackhead and pimple-prone skin.
HUGE BENEFIT: You could actually skip the cleanser if you're in a hurry as they will cleanse sufficiently on their own.
Allow your skin to dry, then apply moisturizer as usual.
*Additional Tip* Swipe it around the flat bit of the inside of your ear to help treat ear blackheads—which are notoriously hard to get rid of.
---
Recommended Product: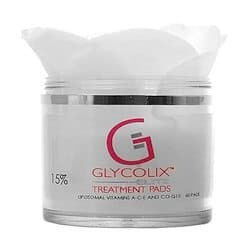 Glycolix Treatment Pads from Amazon
A jar contains 60 pads soaked with 15% solution plus Vitamins A, C, E and Coenzyme Q10
If you have sensitive skin use them every 2nd/3rd night for the first 2 weeks. Monitor your skin—this acid can be very drying
Increase to once daily until all the pads are used up. Then you can increase to 20%.
Remember a lower percentage frequently will give much better benefits than something too strong.
---
With consistent use of these great little products, you can see a reduction in pore size and an improvement in overall complexion often within 2 or 3 weeks.
For more information on the benefits of glycolic acid and how to use it for clear skin see this article.