How to get rid of acne fast.
Wanting to get rid of acne is like wanting to lose weight – the sooner you see results the better…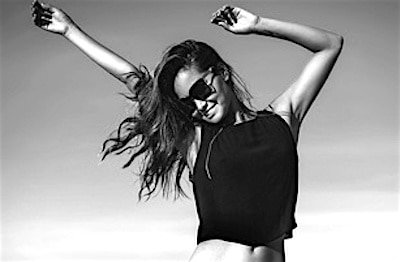 Yep, we all know the advice about how losing weight gradually is more beneficial long term, but what is often overlooked is the huge motivation and confidence boost that quick results can give you!
This is so important.
And the same goes for getting clear skin. Yes, there are things you need to do to make a permanent difference to your acne condition (details about that are on this page too!)
But there are also things you can do now so that you can significantly clear up your skin now!
And that goes a long, long way in helping your confidence and motivation. And that's what matters.
So let's get on with it…
This article will show you exactly how to get rid of acne FAST, and how to keep improving your skin. Forever.
THE FIRST 3 DAYS: How to Get Rid of Acne Fast
Have you got 3 days? Good.
The aim here is to make a big difference in the inflammation and intensity of your acne condition. Inflammation is what causes those big red pimples, uneven skin color, and the often painful experience of acne.
Here's how:
Use ice. Ice is Mother Nature's gift to skin care. If you feel any new pimples developing, hold ice wrapped in tissue on the area for 5minutes on, 5minutes off for about 30minutes. Repeat this as often as you can. This can severely reduce the likelihood that pimple will continue as it was – it may entirely disappear or at least be much smaller by the time it reaches the surface.
Use a clay mask every night. Bentonite clay is an excellent anti-inflammatory that also draws out impurities from your skin. Using a mask every night for 20minutes will help calm any redness and swelling, and help to prevent new pimples from developing (it also mops up oil and helps reduce blackheads). Check out our Clearing Clay Mask here which is ideal for this.
Increase your water intake significantly. You cannot reduce inflammation and make a difference to your skin if your water intake is inadequate. Often a dramatic increase is needed to see a difference. Try to drink at least 3 liters of water a day. This can work fast, and you may be surprised at all the other benefits it brings and how you can actually feel the difference!
Do an audit of your skin care and makeup products. This is important! Surprisingly often it can be one product that is causing most if not all of an acne problem! This is especially true for cystic type acne that seemed to appear suddenly. Any that are too rich, too oily, or simply not right for your skin must be stopped immediately.
Use salicylic acid the right way. This BHA is so amazing for acne, oily skin, and blackheads! It can penetrate right into pores and dissolves oil and dead skin cells. It also has an antibacterial effect and improves your skin long term thanks to its awesome exfoliation. Here's how:
Use our Salicylic Daily Exfoliator 2% nightly before your clay mask. It can be drying in the beginning but your skin will also clear up so keep using it! You can also use it as a spot treatment – apply extra to those areas that are really clogged or pimple prone. See reviews and details about this product here >
Next, we will go over some of the best quick but essential tips that help to reduce acne, prevent breakouts, and clear up your skin. Incorporate these into your lifestyle as soon as possible, make them habits 🙂
How to Get Rid of Acne Fast Quick Tips:
Keep a skin journal – use a simple calendar and keep track of your skin. Note when a pimple forms, if it feels dry at certain times, if oil increases after eating a certain meal or lack of sleep. After a few weeks you will notice patterns and this can be invaluable.
How to get rid of redness? Use ice! Ice is great for reducing inflammation, and totally free!
Environment makes a difference. Sometimes humidity or dry air and disrupt your skin. If you noticed a change after a move, this may be the culprit. Unfortunately this is hard to handle without moving again – but maintaining balanced skin with good products should be the aim. Eventually it should acclimatize.
Don't forget the small things!...
Clean your pillowcase regularly
Clean your bathroom towel regularly – in fact, using a separate small towel for your face only – that you change daily – can make a significant difference to your skin
Wipe your phone regularly with an antibacterial wipe
Keep your hands away from your face, especially your chin
Wash your shampoo out thoroughly. If you get regular breakouts on your hair line try changing your shampoo brand as it may be irritating your skin