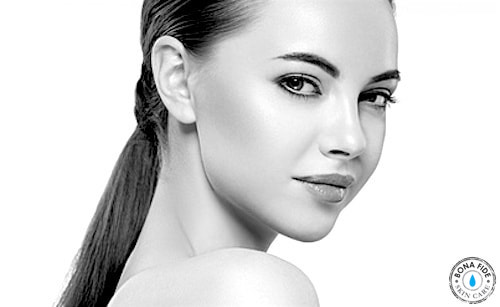 How to get rid of acne:
If you're tired of "helpful" advice that doesn't really help – this page simply tells you what works.
Because you do have options! From products to medication, natural treatments to lasers and quick actionable tips… it's all here!
Ready to get straight into it?!
There is a lot of information here so feel free to skip to the section you need below:
How to Get Rid of Acne – Table of Contents (click "show" to expand)
Part 1: What causes acne:
The "Direct Causes" or Surface Symptoms:
Whatever is causing the underlying condition, manifests on the skin via pimples, excess oiliness, blackheads and inflammation…
In acne, the skin is out of balance and this is happening:
Excess in oil production
Overproduction of dead skin cells, which get trapped in pores and mix with oil, leading to blockages and breakouts
Excess of acne-causing bacteria on the skins surface
These things are what cause the visible symptoms (pimples, cysts, nodules, inflammation etc)…
Keep the following in mind:
What is actually making the sebaceous glands over-produce oil, the skin cells increase their turnover, and the bacteria to proliferate?
Why does this happen to you! And not your best friend (or worst enemy)?!
Some people are predisposed that when certain effects are triggered (imbalances or simple changes in hormones, a compromised immune system, blood toxicity) – the symptom they experience is acne.
Other people may experience irritable bowel syndrome or psoriasis, everyone is different.
---
Cause: Hormones
"Hormones are powerful. It takes only a tiny amount to cause big changes in cells or even your whole body." Quote from MedlinePlus
Cause: The Wrong Skin Care Products…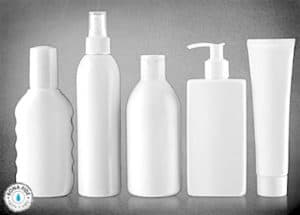 Certain cosmetics can be too rich or have an ingredient that your skin reacts to. This can cause acne – sometimes severe cystic acne!
If you've tried everything to treat your acne, and if seemed to come on suddenly for no other reason, this could be it.
For example, Estee Lauder has some great moisturizers – however for a lot of people they are too rich and cause some serious breakouts.
---
Simply switching to a different product can clear up your acne in a week or two!
---
This is a sneaky and very important cause, as it will override everything else.
Seriously, you can do everything else right and STILL suffer from breakouts if they are caused by a moisturizer, serum, sunscreen or foundation.
If you have a suspect – it is all about the process of elimination my friend:
Stop using that product for at least one week, preferably two. Do not change anything else about your routine
It becomes very obvious very quickly if this is the cause.
Pimples and cysts will lessen, new ones will stop erupting – and in one to two weeks you might be surprised at the difference.
If your skin doesn't improve, reintroduce that product and eliminate another. It might seem laborious but it is so worth it.
If this is the cause all you need to do is…
Stop using that product.
If this is the case, it is an easy cure!
---
Part 2: The Different Types of Acne
Teenage:
A type of acne vulgaris that is usually related to the bacteria on the surface of skin (Propionibacterium acnes), sebaceous activity, inflammation and skin cell turnover (ref: Medscape).
This is the condition antibiotics are normally prescribed for – which can be very successful at treating it. No luck with antibiotics may be due to the underlying cause of your acne not being the bacteria.
Adult:
Not all "adult acne" conditions are severe – usually they consist of regular breakouts mainly as white head pimples, oiliness in certain areas, and blackheads.
Deeper cysts are common along the jawline – especially around the menstrual cycle in women.
This can be really frustrating as your skin may be clear one week then erupt the next!
Keeping a "skin journal" is a great way to see a pattern. Notice if you get breakouts at a certain point (every 3weeks for example).
Cystic Acne:
This is a form of acne vulgaris that has a large amount of inflammation. This manifests in deep, painful pus filled cysts.
Please see yours if you are concerned.
Symptoms of cystic acne:
deep, inflamed cysts – sometimes 1 inch or more in diameter and these can stay for weeks or months
red, flaky, scaly skin
excess oil production, a greasy complexion
papules – small hard lumps or pimples
nodules – similar to cysts but these are hard and often deeper
Severe cystic acne should be treated by a dermatologist / doctor. See more information about treatment options below.
Hormonal (pregnant, medical condition):
Yes, pregnancy can bring on "bad skin" due to the massive change in hormones. This will usually go away on its own after birth.
Medical conditions such as polycystic ovary condition can also come with acne. Treatment for the condition will usually help clear your skin.
Rosacea:
Rosacea is a condition that causes inflamed and red skin, often with pimples and bumps.
There is actually no connection between acne and rosacea despite these symptoms – and it requires a different treatment plan. Please see this article if need more information.
Do you "just" have breakout prone skin??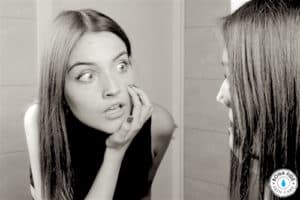 You may feel as though skin that has regular but not severe breakouts, some oiliness, blackheads etc. isn't classed as "acne". But the truth is – it doesn't matter.
If you are dealing with breakouts, pimples, zits (or whatever you want to call them), annoying oil and really annoying blackheads, the products and treatments on this page will help you get clear skin
---
Part 3: How to Get Rid of Acne – Best Products:
No matter what the cause, the right skin care products and treatments can make all the difference.
Face Wash / Cleanser
Because you want to be using active product such as exfoliators and treatments masks – you don't have to have a specific acne cleanser as this can sometimes be too much.
Instead, focus on one that really cleanses – as in, effectively removes dirt, oil, makeup, grime etc without causing irritation.
Here are 3 good options:
CeraVe Foaming Facial Cleanser – cleanses well and a good price
---
2. Tea Tree Oil Face Wash – great for sensitive skin as it contains aloe vera
---
3. Dermalogica Clearing Skin Wash – a quality, gentle product
---
Moisturizer
Using an oil free gel will keep your skin hydrated and help to rebalance oil production.
Moisturizing your skin is important, especially because other treatments such as exfoliation and masks can be drying.
Plus, because this product stays on your skin it is vital to use one that will not clog pores or negate all effects of your previous treatments!
Bona Fide Skin Care Oil Free Moisturizing Gel – hydrates and protects without clogging pores

---
Mask
A face mask that contains bentonite clay as well as AHA's and BHA's, zinc oxide, sulphur and chamomile is great for the following:
Decreasing inflammation
Calming skin
Providing exfoliation to prevent and treat blockages
It can also be used as a spot treatment to help deal with individual pimples, cysts – and congested blackhead areas
Use this Clearing Clay Mask two to three times a week to help clear and heal your skin.
---
Salicylic Acid – the star ingredient!
Salicylic acid is one of the best over the counter acne treatments.
It can penetrate right into pores where it dissolves oil and blockages.
It also has a slight antiseptic and drying effect on skin which makes it an excellent pimple and acne treatment.
A simple and highly effective way to use it is our Salicylic Daily Exfoliator 2% – with no other "filler" ingredients the salicylic acid can do exactly what it should.
Check out this recent customer review:
"Yes! Finally something for this cystic acne! I self diagnosed it but I'm sure thats what it is. It comes up every now and then and has a huge knot under it. It's sore and bothersome and ugly. It stays for months no matter what I try. Until now! This cleared it up in two weeks! Thanks so much!" 
See reviews and details here >
(Salicylic acid is also one of the best treatments for men – because it gets right into pores it can help prevent ingrown hairs and irritation due to shaving).
---
Benzoyl Peroxide
Benzoyl peroxide helps by drying up the oil on your skin.
It can help temporarily – however a lot of people find after several weeks of use their skin becomes worse.
This is likely due to the over-drying that occurs. Your skin becomes more unbalanced, and the acne condition can actually become worse.
---
Peels
A peel is a great way to "kick start" your skin and get a stronger exfoliation effect in one go.
A series of salicylic acid peel can do wonders for acne. The good news is you can do these successfully at home – see this page for all the details you need.
---
Part 4: Best Treatments and Options:
Laser treatment for acne – Blue Light Therapy
LightStim Blue Light
Neutrogena Light Therapy Mask best price but keep in mind it lasts for 30 treatments and you must repurchase something in order to use it again. Also, while Neutrogena is a good company, their focus is not these technological devices like other companies such as Tria:
Tria Blue Light Therapy – Tria has top quality products, and their blue light is no exception.
---
Professional / Prescriptions Treatments
Antibiotics
Because the cause of some acne conditions is due to the P. Acnes bacteria on the surface of the skin, taking antibiotics can be seriously helpful. Oral antibiotics can get rid of the bacteria in the pores.
One course can be enough to clear up skin significantly.
Topical antibiotics (cream or ointment) can also be useful for less severe types of acne.
See this article for more details about both types.
Prescription Vitamin A / Isotretinoin
This is a very good option for severe cystic acne, the type with deep painful cysts and nodules.
The most well known brand name is Accutane.
Don't be afraid to try this – despite the stories you might hear about side effects (but this is why is it vital to see your doctor for this).
See your doctor / dermatologist who will monitor you and provide a treatment plan.
A course can take 3 – 5 months, but often one course is all that is needed to significantly clear up acne. Do not buy this via a website or without a prescription. 
---
Natural Treatments and Home Remedies: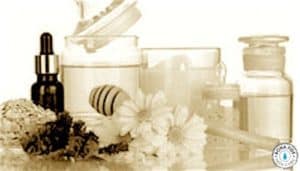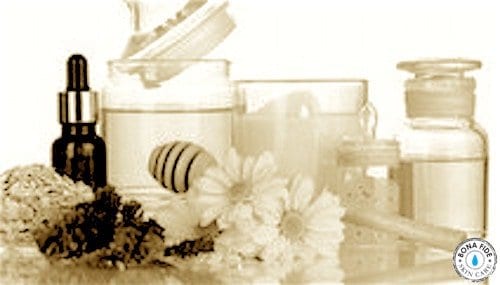 Acne usually requires something with more "oomph" than most natural or home remedies can provide.
However, they can be great in reducing the symptoms and helping to calm skin.
Here are some of the best options:
---
Other DIY / different treatments:
Try this acne cyst remedy – it uses an old fashioned product to help draw them out and get rid of them faster!
Zinc oxide can be used as a separate product by itself, which is particularly good for inflamed skin. See details here.
---
But what about diet?!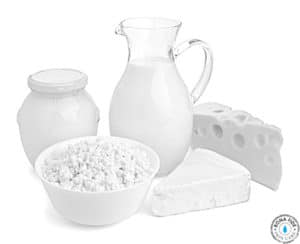 Some people may have an intolerance or an allergy for food products such as dairy or gluten. In those cases acne can be a symptom.
However! Eating chocolate or lots of ice cream will not give you pimples!
That said… a healthy diet does contribute to overall health and lets your body work as it should.
The following diet tips can make a difference to your skin and are definitely worth a try:
Eat adequate protein – this helps stabilize blood sugar and keeps you feeling satiated so you crave less snacks/sugar. This is important in keep your hormones level.
Drinking enough water (at least 1 liter a day) will help keep your skin calmer – just try the opposite. When you're dehydrated is your skin dry, hot feeling, and more easily reddened/inflamed?
Eat enough fiber! That also means (good) carbs. This is important for keeping you regular – a healthy bowel can improve skin clarity (this is why some people swear by regular enemas or colonics for an acne treatment – feel free to try it!)
Eat all the vegetables you want – but remember the protein and fiber!
You can help calm your skin from the inside with plenty of water (at least 1 liter a day), and staying away from spicy/hot/rich foods and too much alcohol.
How to Get Rid of Acne Fast – Quick Tips:
Keep a skin journal – use a simple calendar and keep track of your skin. Note when a pimple forms, if it feels dry at certain times, if oil increases after eating a certain meal or lack of sleep. After a few weeks you will notice patterns and this can be invaluable.
How to get rid of redness? Use ice! Ice is great for reducing inflammation, and totally free! See this page for 3 easy ways to reduce pimple redness fast.
Environment makes a difference. Sometimes humidity or dry air and disrupt your skin. If you noticed a change after a move, this may be the culprit. Unfortunately this is hard to handle without moving again – but maintaining balanced skin with good products should be the aim. Eventually it should acclimatize.
Don't forget the small things!...
Clean your pillowcase regularly
Clean your bathroom towel regularly – in fact, using a separate small towel for your face only – that you change daily – can make a significant difference to your skin
Wipe your phone regularly with an antibacterial wipe
Keep your hands away from your face, especially your chin
Wash your shampoo out thoroughly. If you get regular breakouts on your hair line try changing your shampoo brand as it may be irritating your skin
---
Do you have tips on how to get rid of acne? Experience with any of these? Let us know in the comments!